Starbucks – The Barista Championship TV Show
A behind the scenes look at how we turned a 10 hour live event into a TV show overnight.
THE BRIEF
After three years apart, Starbucks were finally able to hold their biggest event of the year live and in person. The top Barista Champions from across the EMEA region travelled for the first time ever to the stunning Roastery in Milan to take part in a day-long competition to crown EMEA's best Barista.
Our task was to capture the day so partners around the world could see all the action.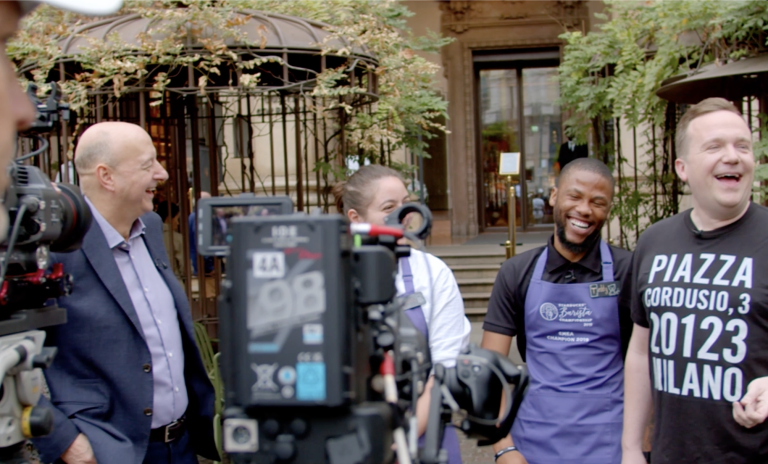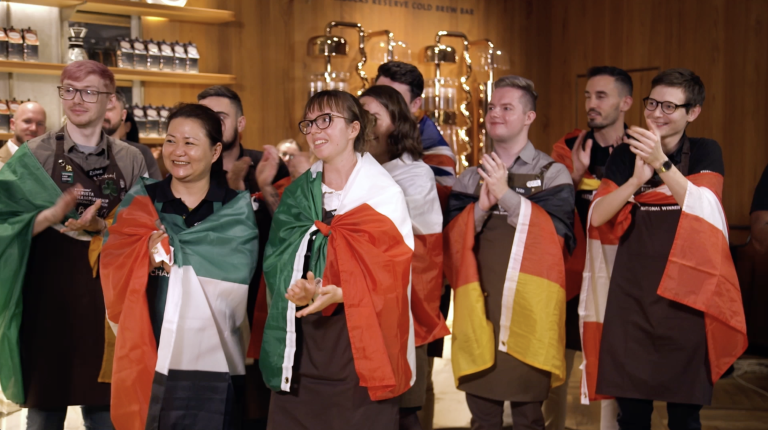 THE CHALLENGE
How do we make a 10 hour event into a compelling piece of content?
How do we drive Starbucks partners across the region to channel to watch it?
How do we showcase the pinnacle of Starbucks in action and promote baristas as beacons of excellence and key advocates for coffee and culture at Starbucks?
THE SOLUTION
We proposed a calendar of content that built excitement and engagement in the run up to the Championship, then treated the event itself like a tv show production – capturing the footage all day then editing overnight ready for screening to the region via a custom-built platform the next morning.
We worked closely with the SBUX client as one team to manage logistics, planning and production.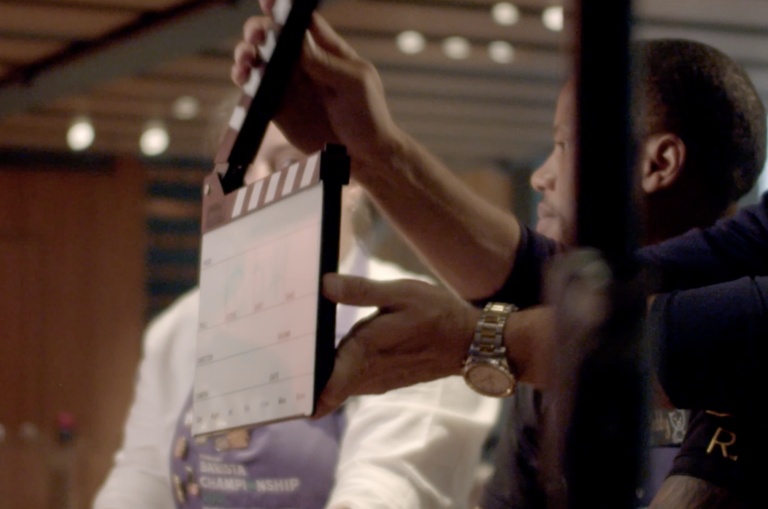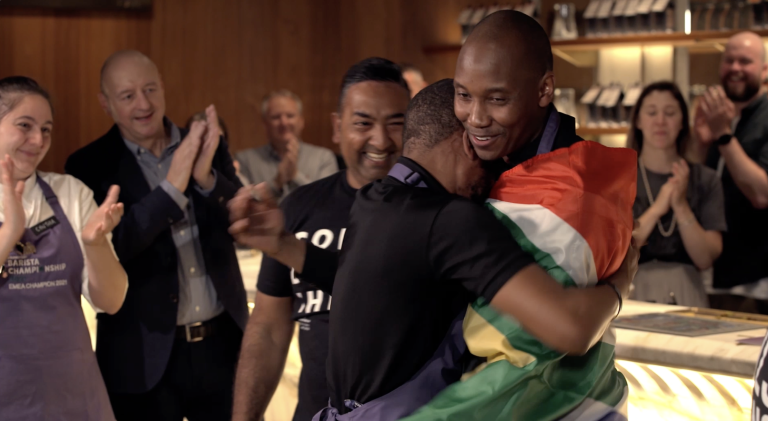 THE RESULTS
We created a 45 minute main show, an animated ident, a drone film of the Roastery, a documentary of last year's winner's story and 10 x 2 min films introducing this year's finalists.
The biggest and best Barista Championship yet, connecting partners across EMEA.