About us
We are an independent creative studio specialising in purpose-driven content. We work with brands that share a vision of a better world, driving meaningful change through company culture, sustainability and conscious social impact.
Our agile in-house production capability allows us to elevate the quality of storytelling without compromising efficiency.
We create moments of real connection with your consumers or internal audiences through narrative-led social content, longer form documentary, podcasts and animation.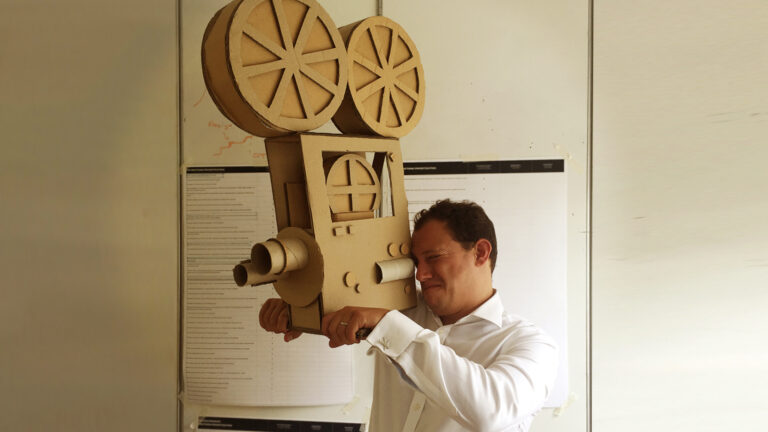 Awards
Awards
ARIAS - Radio Academy Awards 2021

Best Independent Podcast Nominee
'All Stations' podcast series
The Royal Air Force Benevolent Fund

Campaign for Good Awards 2019

Best Fundraising Campaign
'WW1 Remembrance' campaign
Cadbury and The Royal British Legion

PR Week Global Awards 2020

Non-Profit Highly Commended
'D-Day 75' campaign
The British Normandy Memorial Trust

Travel Marketing Awards 2020

PR Tactical Third Place
'Kids in Charge' campaign
Flight Centre and Rooster PR

Drum Content Awards 2018

Best Charity Marketing Campaign Nominee
'The Strangers' Case: Shakespeare's Rallying Cry for Humanity' campaign
International Rescue Committee

AIB Awards 2017

Best Children and Youth Campaign
'Robot Ed Sheeran' campaign
BBC Make it Digital, BBC iPlayer & BBC Radio One

PR Moments Awards 2017

PR Stunt of the Year
'#lifejacketlondon' campaign
UN Refugee, International Rescue Committee, Medicine Sans Frontier, World Vision

BBC Radio Awards 2015

Most Distinctive Moment of the Year
'D-Day 70' event with Royal British Legion and SSAFA
BBC Radio Two, TBI Media and Snappin Turtle

New York Radio Awards 2014

Social Action Award
'Puppet on a String' audio documentary
BBC Radio One with Mayor of London, NSPCC and Prevent

Sony Radio Academy Awards 2013

Best Documentary or Feature
'Bruising Silence' audio documentary
BBC Radio One with Women's Aid, Barnardo's & Refuge