Starbucks – Live Virtual Event
A live broadcast event and supporting campaign streamed globally through a custom-built platform.
THE BRIEF
Create a hybrid live studio and virtual event to host the Starbucks Barista Championships 2021.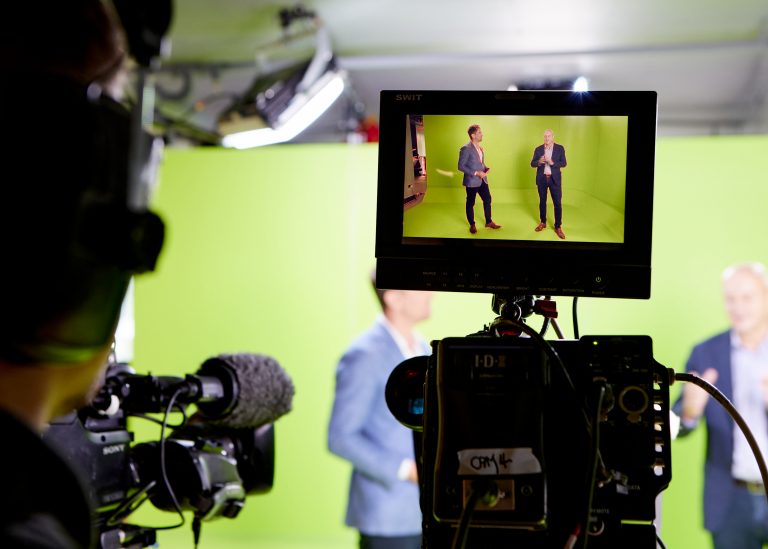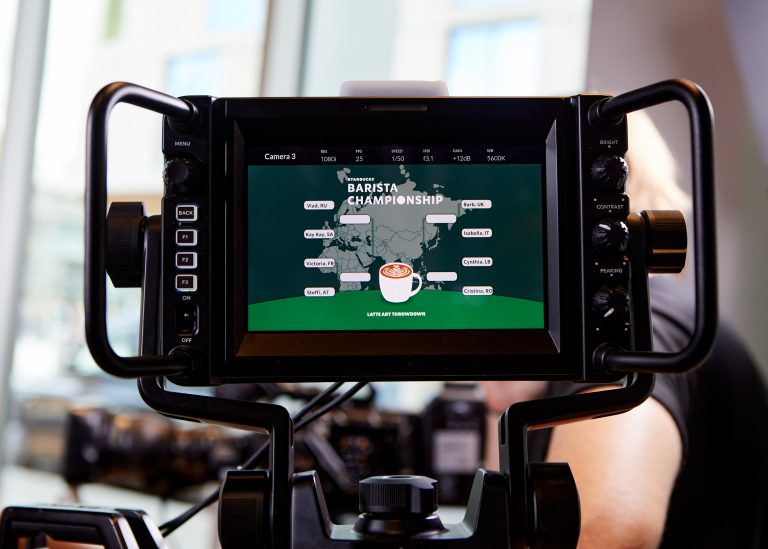 THE CHALLENGE
Every year Starbucks Partners compete to be recognised as the Barista Champion. It's a hard-fought contest with local, regional and national heats building to the main Championship event where traditionally national winners fly in to London from across the world for the final.
Starbucks were not prepared to be defeated by the pandemic, they wanted to make this year's event bigger and better than ever. They challenged us to find a solution that would celebrate the excitement of the live final and reach as many of their Partners as possible, even when they couldn't attend in person.
THE SOLUTION
We built a virtual studio in a London Starbucks store and hosted a live 2 hour broadcast streamed via satellite to a platform accessible to 50,000 Partners across the globe.
The platform was customised with Starbucks branding and hosted a wealth of content including keynote speeches from senior leadership, documentary stories from inspiring Partners and the main event itself. It was fully interactive allowing live voting and chat functions with breakout spaces and opportunities for Partners to connect.
We created a teaser content campaign and countdown that ran in the lead up to the event to get Partners excited and ready to tune in. We filmed the finalists' competition entries in 16 countries and linked to them live on the day from our virtual studio to go through the final rounds. All mixed together live by our gallery team during the broadcast.
The platform stayed live as a hub for content and will be reused for further events throughout 2022.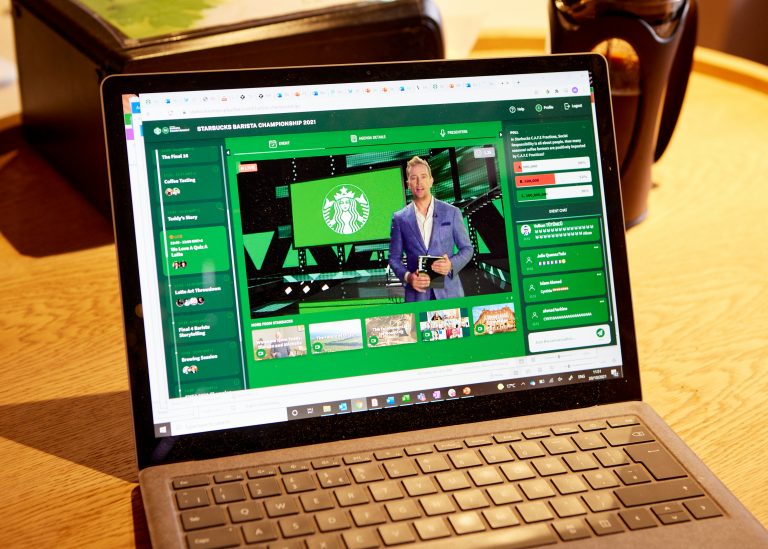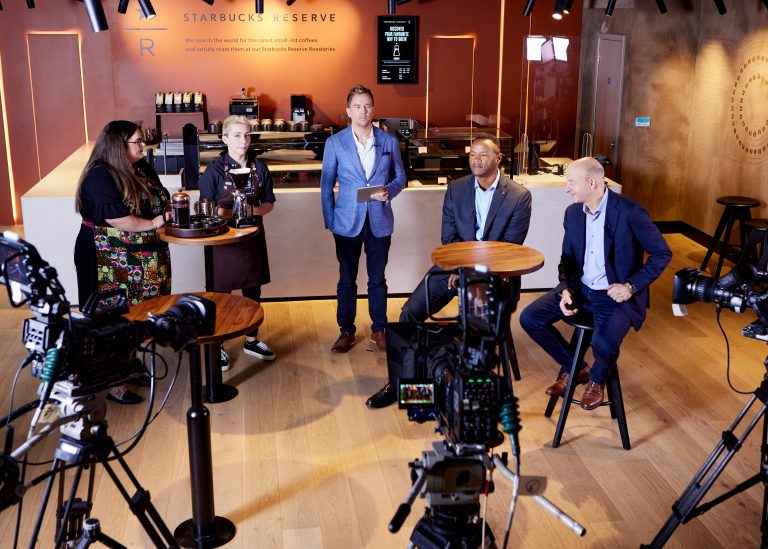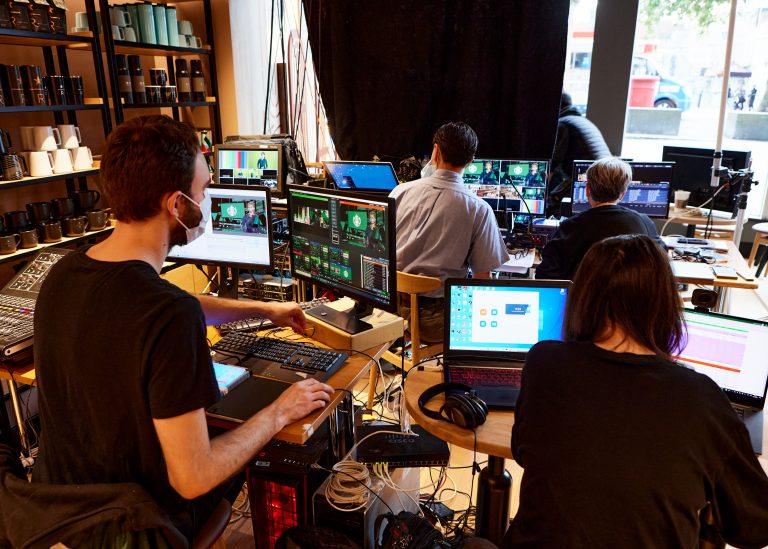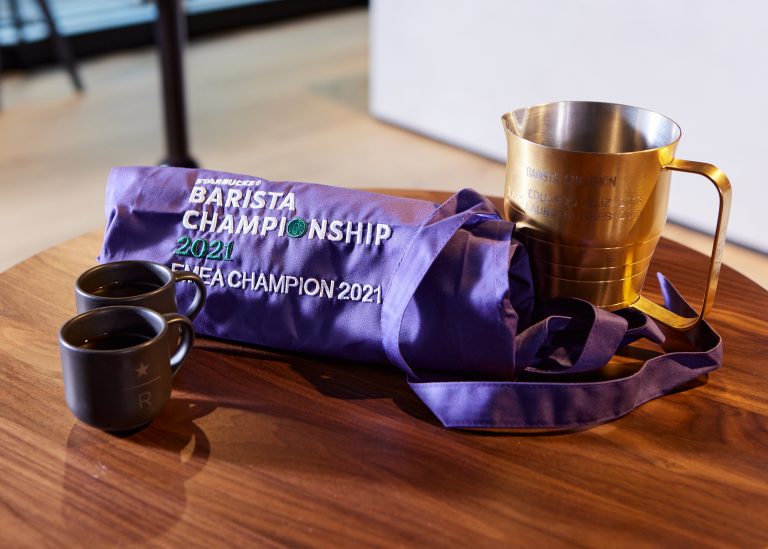 THE RESULTS
The largest scale and most successful Barista Championships to date. Partners across the globe tuned in to vote, interact and watch the new champion being crowned. A fitting celebration of all the hard work of Starbucks staff during a trying year.